Canadian Visa for Slovenian citizens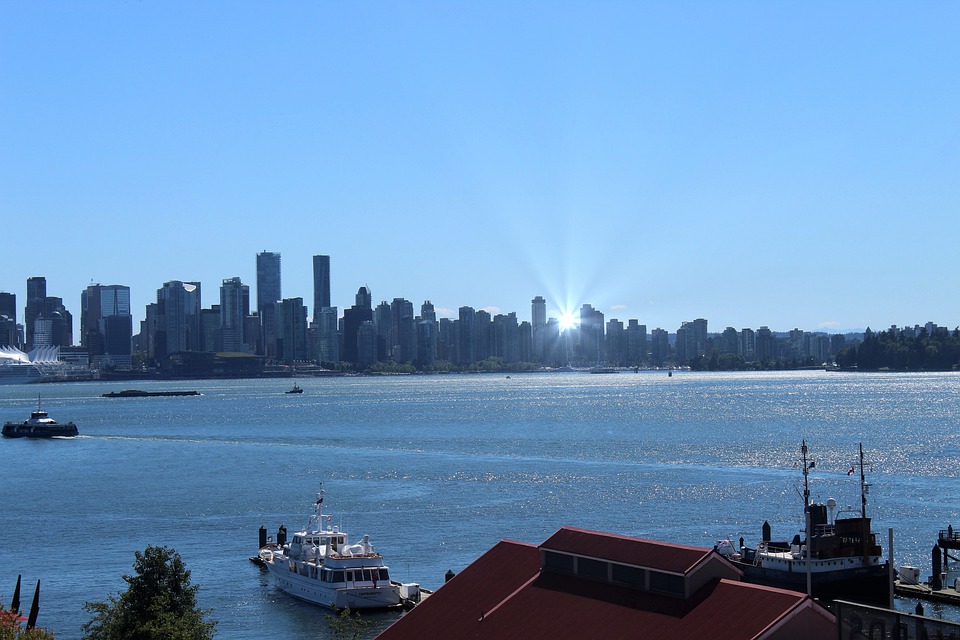 Since 2016 the Government of Canada introduced a new travel authorization process called eTA it made traveling to the famous Land Of Maple Leaf more accessible.
As a result, many countries are exempted from obtaining an eTA in the traditional way from the embassy. 

What exactly does it mean for travelers? 
The entire process of gaining electronic authorization can be done online from anywhere in the world. Fortunately for Slovenian citizens, they are on the list of eligible countries and are allowed to apply for eTA to Canada online. 
Are you planning your trip? Remember about the necessary documents
Can you imagine how easy and fast it is to get a visa? 
All you need is a laptop or any other device that gives you the ability to use any web browser and a good internet connection. 
If you're a Slovenian citizen who is planning to visit Canada by air, you just have to fill in a quick application form, pay an application fee, and wait for the confirmation email. 
The whole process is incredibly easy, and what's most important, really quick. The whole process takes only a few minutes. 
Check more informations about ArriveCAN
How to apply?
Go to etacanadaonline.com and follow the steps described on the website. This is the perfect solution for everyone who doesn't want to spend too much time on complicated and time-absorbing research for a clear and simplified visa application policy. 

After providing your basic personal information, e.g. data from the bio page of your passport, all you need to do is pay the necessary fee using the payment method of your choice. 

Our website supports the following methods: credit or debit cards like Mastercard, Visa, American Express, Discover, JBC, Diners Club International. We also accept Sofort and Paypal. 

All the formalities are reduced to the minimum to make your evisa experience smooth and carefree. There is no need to upload any additional files like a formal photo of the applicant etc. 
Are you wondering how long does it take to receive a visa? Your approved eTA will appear in your mailbox within 15 minutes. Everything is secure and safe. 
Your eta will be delivered via email as an attachment saved as a PDF. 
To open it, it's necessary to have a PDF reader installed on your device. You don't need to worry about printing your eTA. The document is connected with your passport, so you just have to show your passport used in the application to the national respective services. 

How long can I stay in Canada?
Canadian eTA remains valid for 5 years counted from the date of approval or until the validity of the passport linked to the visa expires.
 It means that for the next five years you don't need to reapply for another eTA if you want to visit Canada again. The only requirement is that your passport has to stay valid. 
However, it is substantial to remember that the length of your visits can't exceed six months.
Please keep in mind that it is a travel and business type of visa, which doesn't allow you to take up a job during your stay in Canada. For working purposes, it's obligatory to apply for a regular visa.
Choose this kind of electronic travel authorization if you want to explore Canada as a tourist, meet with your relatives and friends, or attend a business meeting. 

Forget about the stress and focus on what really matters
With our simplified online application process and reliable support team, the only thing you need to worry about is to pack your suitcases for the upcoming journey. 
If you want to check the status of your application or have any additional questions you can always contact our evisa experts via phone or mail. Our service offers its clients a professional support in four languages: English, Chinese, Spanish, and German. Our assistance is available 24/7 by e-mail.
With our website, you can obtain your eTA quick, safe, and hassle-free, because we gladly take care of every part of the process for you. 
If you want your travelling experience to be even more stress-free, we recommend applying for your visa before booking your flight. Do not hesitate and let yourself explore Canada with us.