Ultimate Guide on Moving to Canada from US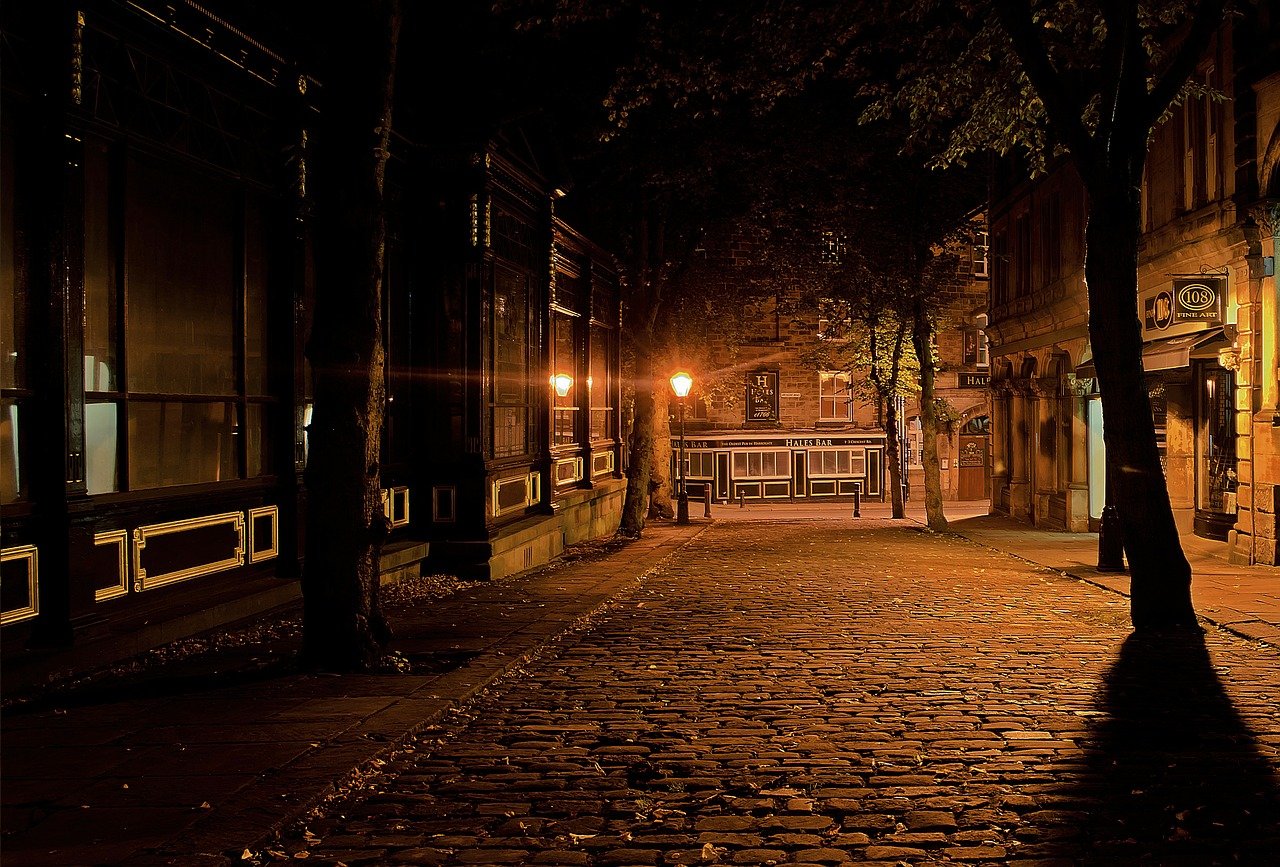 Canada is a country known for being a multicultural safe space with millions of immigrants residing in its territories. Canadian immigration law has undergone numerous changes throughout the years. In 2002, the Immigration and Refugee Protection Act (IRPA) was established, replacing the 1976 Immigration Act.
Although it was not easy to create a safe, multicultural country that feels welcoming to the new people migrating, Canada has managed to do so. There were hardships suffered, new policies, fights for a better tomorrow to achieve the current melting pot.
The process of moving to Canada is now already established and straightforward. Follow this guide to learn everything you need to know to move to Canada from US.
Why do people migrate to Canada?
The reasons why people from all over the world migrate to Canada differ accordingly with the place they are coming from. Different reasons make US citizens migrate to Canada than the citizens of any European countries and different ones for the people coming from Asia.
Nevertheless, one can easily create a long list of reasons why Canada would make an excellent home for anyone. Here are the main benefits of living in Canada:
Universal Healthcare:
All permanent residents of Canada may freely use the Canadian universal healthcare system. Simply visit the Ministry of Health in your local province or territory and get your health insurance card. You may have to wait up to three months to obtain one, so prepare private health insurance for the said period.
Later on, the healthcare system is paid through collected taxes. If you need an appointment or urgent care in the nearest hospital, take your health insurance card and get help.
Each province or territory may have slight differences in the healthcare plans, research what your plan includes and consider obtaining an additional private care system for things like dental care, ambulance services, or eyeglasses. These additional services can be most often acquired without any charges with the help of your current workplace.
Your healthcare plan will most likely be useful in the province you have obtained it in. However, if you need urgent help, it should be provided to you off charges, even if you are still an immigrant and not a permanent resident yet. It may depend on your immigration status.
Safe Country:
Canada is considered one of the safest countries in the world. It ranks as one of the most peaceful countries worldwide each year. According to the Canada statistics website, in 2014, the statistics showed that 50% of Canadians felt safe in their country, and 38% felt very safe.
People who lived in less populated, rural areas felt more comfortable than people in big cities. And of course, men felt safer than women. However, overall, Canada residents and citizens feel safe.
Thanks to the Integrated Terrorism Assessment Centre, a federal organization that controls terrorism threats and takes appropriate actions to minimalize the risks of getting attacked, Canadians may feel even safer.
One of the Best Educational Systems:
Almost 60% of Canada's population has graduated from university, making Canada the most educated country in the world. As of 2016, there were 96 universities in Canada with various study programs to choose from.
There are special study permits for all international students that wish to study in Canada.
Multicultural:
Since the 1970's when the current Prime Minister, Pierre Trudeau, has adopted a multicultural policy within the country, Canada has become a melting pot for foreigners worldwide.
The Immigration and Refugee Board of Canada (IRB) is a special, additional board of people who serve as an administrative tribunal that makes decisions concerning immigrants and refugees' matters. Their main priority is for the laws and decisions to be fair, well-reasoned, efficient, and consistent with the law.
Any foreigner that seeks shelter in Canada or simply wants to move there will feel at home.
LGBTQ Friendly:
Not only is Canada friendly towards the immigrants, but also to any minority or the LGBTQ community. Already in 2005, Canada was the fourth country in the world to legalize same-sex marriages. There is a pride month in June, parades in Toronto, and simply acceptance of everyone.
In 2015, Prime Minister Justin Trudeau established an equal government representation between genders. Canada is protecting women and women's rights, such as access to birth control, abortion, etc.
Beautiful Landscapes:
On top of all that, Canada is also a wonderful country with numerous beautiful landscapes to explore and admire. The East coast along the Atlantic Ocean, the Rocky Mountains, the Banff National Park and other reserves, the natural wonders such as the Niagara Falls.
Canada hides some of the most beautiful landscapes in the world; whether you feel like visiting the rural area or the busy but still very clean cities, Canada is the right place for you. With various attractions that serve appropriately for weather conditions, in the winter skiing and snowboarding, visiting the Ice Hotel. And in the summer, gazing into the horizon on the long coastlines and enjoying the warm weather.
Do US citizens need a visa to move to Canada?
Moving from US to Canada is not as simple as visiting Canada for US citizens. If you are a US citizen, you may visit Canada visa-free to get to know the country, travel as a tourist, or visit your relatives for an estimated period of time.
However, if you plan on immigrating to Canada from US, you will have to use one of the government-provided immigration programs.
Thus, it is advised to visit Canada as a US citizen before actually moving there permanently. Look for job opportunities, look for business opportunities, explore Canada to see which area suits you the most, where would you like to settle in.
Get to know the people, customs, and opportunities to prepare for your immigration fully.
ETA to Canada for US residents
For all US residents, being a visitor in Canada is a bit more challenging than for US citizens. However, an eTA to Canada makes visiting your future home-country easily accessible.
ETA to Canada is an electronic visa permit that connects directly to your passport. E-Visa to Canada costs just 49 Euro and is valid for 5 years from the date of issue.
Electronic Travel Authorization allows you to visit Canada numerous times within the validity period. Each stay can be as long as 6 months at a time. That makes the perfect opportunity to get to know Canada well before moving there from US.
How to apply for an eTA to Canada?
If you want to know how to move to Canada, the best way to learn is to visit the country beforehand.
As a US citizen, you can do that visa-free; however, all US residents have to make an application for an electronic visa permit first.
Follow these steps to apply online:
Fill an online application form, provide your data, passport details, and your e-mail address. Filling out this form will take you just a few minutes. Please make sure that you've entered all the data correctly to ensure successful e-Visa approval.
Make the payment by choosing any of the several payment options available. E-Visa costs just 49 Euro and is valid for 5 years.
Once your payment has been registered, check your inbox for the confirmation number that you can use to check how your eTA is processing. Later on, eTA will arrive at your e-mail address as well.
Usually, eTA to Canada is approved within minutes. However, the processing time may take up to 72 hours, depending on your situation.
All you need to apply is a valid passport for at least 6 months forth from the date of planned departure and an active e-mail address.
Canada immigration programs for US citizens
Once you have explored Canada properly and got to know the country, you probably are confident that moving to Canada from USA is a good idea.
Depending on each individual's situation, different immigration programs would serve the best. Moving from US to Canada for a permanent residence is possible with one of these programs.
Choose the most suitable one for you; do proper research. You can choose between various options, such as programs for:
skilled workers,
entrepreneurs starting a business in Canada,
students,
families of permanent residents in Canada,
refugees,
immigrants that want to support the rural areas of Canada,
self-employed,
working in specific agricultural sectors,
caregivers,
and other.
You will be asked to fill out forms containing questions about your nationality, language skills, work opportunities in Canada. You may have to attach certain documents.
Each program has different requirements to meet, documents to attach. Please see carefully which program will suit your needs best and prepare to apply to ensure successful completion.
Additional important information for US citizens
Can you enter the Canadian territory with a US driving license? What about paying taxes in Canada and US? Can you bring your family and pets with you?
Several other matters are equally important as choosing the best immigration program before moving to Canada. All US citizens who plan on moving to Canada from US should read on to learn more about other aspects of immigrating to Canada from US.
US driving license to enter Canada:
You can enter Canada with a US driving license. As different provinces are taken into consideration, the period in which you can drive around the country with a US driving license differs. Usually, it would be 90 to 180 days.
After that, you will have to obtain a Canadian driving license, which shouldn't be difficult since you have a US driving license.
Taxes
If you are considered an ordinary Canadian resident, you will have to pay the Canadian taxes. To avoid paying taxes in the US simultaneously as the Canadian taxes, you will have to file a 1040 Form.
Provided you are earning less than $107,600 annually and that you reside in Canada at least 330 days per year, you won't be obligated to pay taxes in the US.
Pets and family members
You can take your pets with you once you comply with animal transportation guidelines to cross the Canadian border. Ensure that your pet arrives in a comfortable environment and that you abide by all of the policies.
When it comes to family members, once you have a permanent residency or you were successfully approved by one of the immigration programs, each one states how you can move into Canada with your family.
Final words
Hopefully, this article helped you to learn more about how to move to Canada from US and made moving to Canada from USA more accessible.
Get to know this beautiful, multicultural country before you decide to move there permanently. If you are a US resident, use an eTA permit to discover Canadian opportunities that wait for you to explore them.
Do your research and choose the best immigration program for you! Be one of the many people that made Canada their new home.