Tips for Your First Post-Pandemic Trip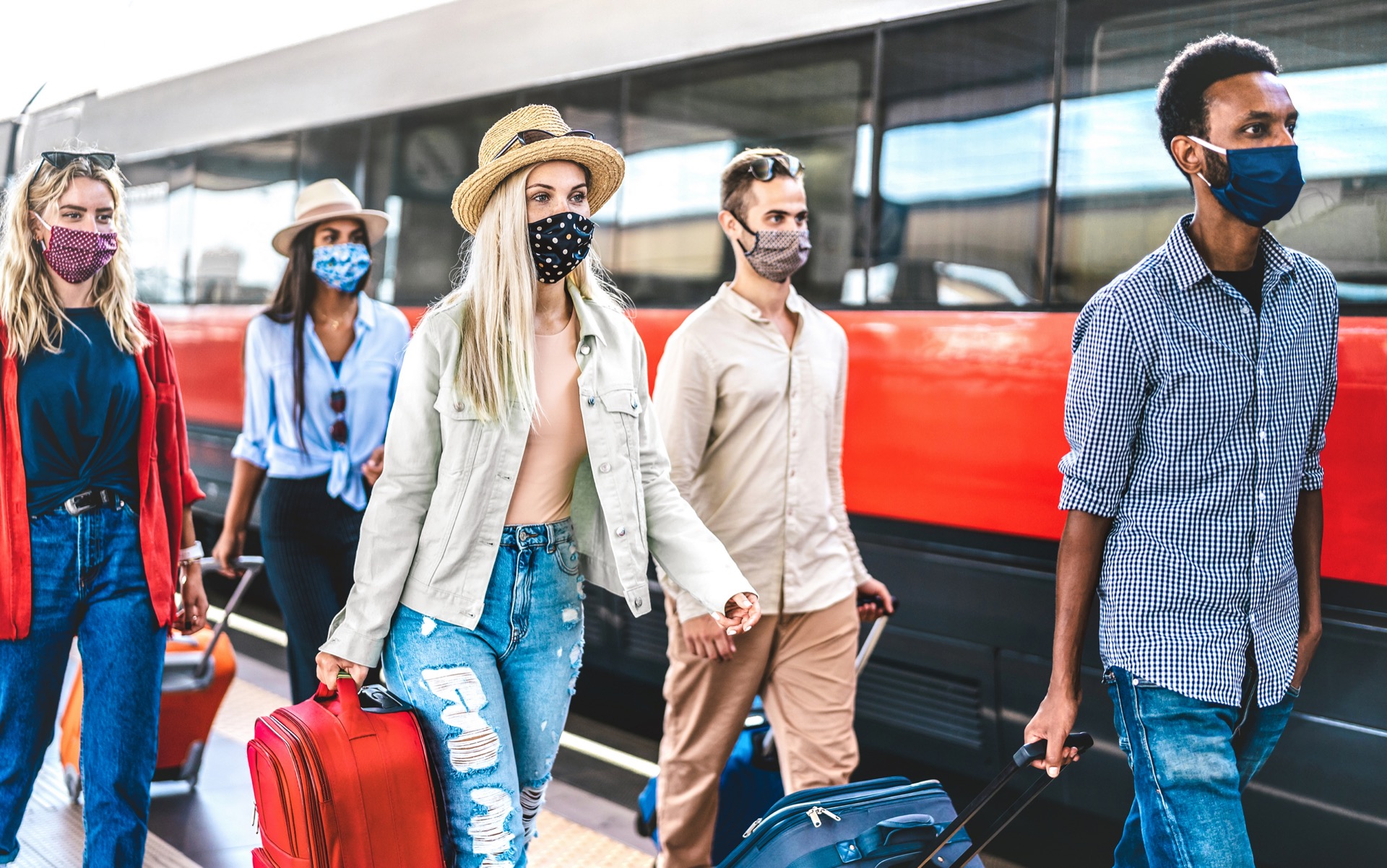 After more than a year of lockdown and diligently masking up to protect family and friends, we've finally received word from the CDC (the Centers for Disease Control and Prevention) that it's safe for fully vaccinated individuals to start planning summer travel.
According to TripAdvisor, the overwhelming attitude is positive – with over two-thirds of Americans (67%) planning to take a trip this summer. For the most part, this is great news!
We finally get to resume the most cherished hobby around the world – but we can't forget that we're living in a 'post-covid' atmosphere. All things considered, here are a few things to keep in mind before embarking on your first trip.
Thoroughly research your destination and know the barriers to entry
Countries around the world will have different rules and regulations, and those will constantly modify as the global population gets vaccinated.
The good thing is that a handful of countries are already open to vaccinated travelers, including Belize, Denmark, Greece – and Thailand starting in July. If a certain destination is on your radar, be sure to check on its status regularly, and certainly do your homework!
Whether it's a vaccination certificate, a 'travel passport', negative covid tests results, travel visas or other necessary documents – know what's required upon arrival.
Get used to using smartphones for everything
We've been using smartphones for years, but never to the extent that we do post-pandemic. Ordering at a restaurant is now a touchless experience – along with airline check-ins, rental car check-ins, reservations and anything else you'd regularly do when traveling.
The key is to avoid a crazy roaming bill while doing it! An easy way to do just that is by purchasing an international data plan, which guarantees a seamless transition of your cell service as soon as you land.
The GigSky app has data plans for over 190 destinations across the globe, and signing up is super simple. All you have to do is download the app, select the country plan of your choice, install the plan and you're good to go.
They even have a promo code for new customers – XPRESS21 for 10% off – so rest assured, you can stay wireless at an affordable rate and feel confident about your connectivity.
Consider a travel agent
A lot of travel sites and airlines are promising big discounts, but this is sure to slow down once the summer travel season kicks into full gear. Turning to a travel agency might be a great solution – since they're the experts on all things covid.
Whether it's dealing with regulations, ticket price fluctuations, travel insurance or refunds – they've seen it all and know how to spot a good deal when they see one. Plus, if it's easier for someone else to do the legwork – go for it!
The year is 2021, and planning a trip is more complex than simply buying a plane ticket. Don't hesitate to reach out to a travel agent to reduce the overall stress of your first post-pandemic holiday.
Expect longer delays everywhere
We were all taken aback by the massive lines when shopping malls first reopened – so don't expect anything less once you step foot in your first post-pandemic airport.
In fact, airports are still expected to follow the standard covid protocol, so lines and spacing will be similar to our lockdown days.
Luckily, a bit of thoughtfulness goes a long way! Simply show up early (we're talking several hours) to manage lines at the check-in and baggage, and pop in your headphones to keep yourself entertained.
The most important thing is that we get to travel again. Things are opening slowly – but at least they're opening!