eTA Canada
Since the 15th March 2016, it is required to carry a valid Canadian visa which can be now obtained fully online. In easy words, it means you can have an electronic visa - eTA Canada without leaving your home! It is very easy and prompt.
All you need to do in order to get access to your eTA visa or in other words E-Visa is an internet connection and a valid passport. It takes maybe up to 15 minutes to fill in the form for eTA Canada and pay the handling charge.
After that, you just have to wait to receive your Canadian visa. The time to receive the eTA visa to Canada is up to 72 hours.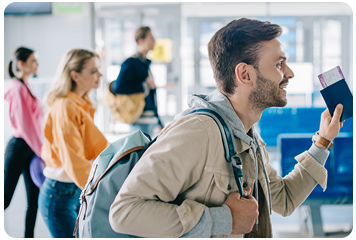 The abbreviation eTA Canada stands for Electronic Travel Authorisation and has the exact same validity as a Canadian visa from the time before the new regulation has been introduced.
So if you wish to travel with Canadian visa, so we invite you to use our platform before breaking up the journey. We offer the complete service in terms of the Canadian E-visa.
Our specialists provide the high-level support not only in English but also in German and Spanish, hence should you need the Electronic visa to Canada you are in the very right place!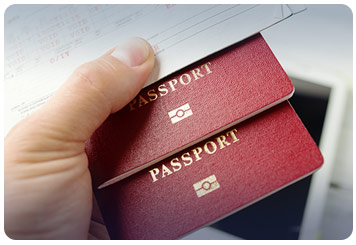 Who needs an E-Visa or eTA for Canada?
When planning a journey to this beautiful country you need to organize all required formalities such as purchasing a ticket, booking an accommodation, preparing a map of places you wish to visit and applying for Canadian visa eTA through an online application form.
However applying for the Canadian visa is now really easy it is to remember that obtaining of Canada eTA remains a privilege, not for everybody.
There is a list of countries which citizens are entitled to get the visa to Canada in only three easy steps.
The list includes the majority of the European countries like for example the biggest ones like Germany, France, UK, Italy, Poland or Scandinavian countries.
How to apply for eTA to Canada?
Now you can use our service to get the electronic visa to Canada within a few hours. You should focus on your trip, a visa shouldn't worry you at all.
That is why we work hard to be available for our customers entire time from the beginning of applying for Canadian eTA (E-Visa) through the process up to the moment the Canadian visa was granted.
The application form takes just 15 minutes to complete, then you're set to go once you've booked your flight, accommodation and of course all the exciting things you're going to do right here in Canada! Restrictions do apply to obtain your Canadian visa, full details are available on our eTA requirements page.
All you need is internet access and required information to fill the Canadian visa application form.
The whole process of applying for eTA concludes in 3 simple steps: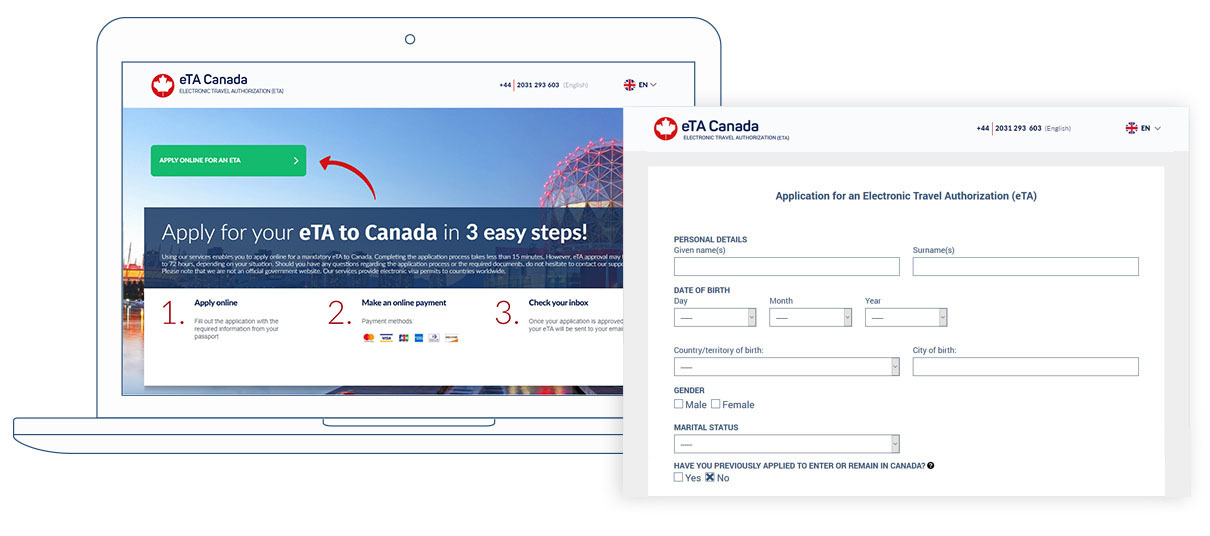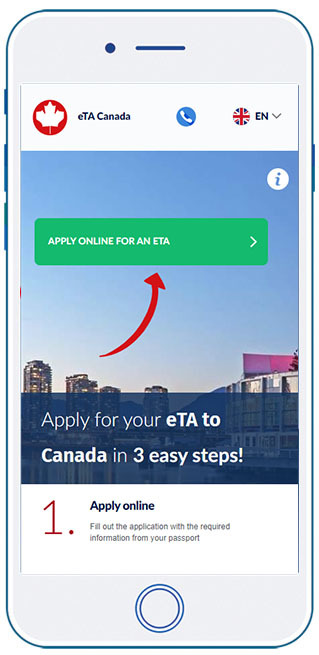 You need to make sure that all the important information is ready such as a passport, ID card, credit or debit card, etc. Kindly read the document and fill in all the information in the application form. Double check all the provided details and proceed to the next step.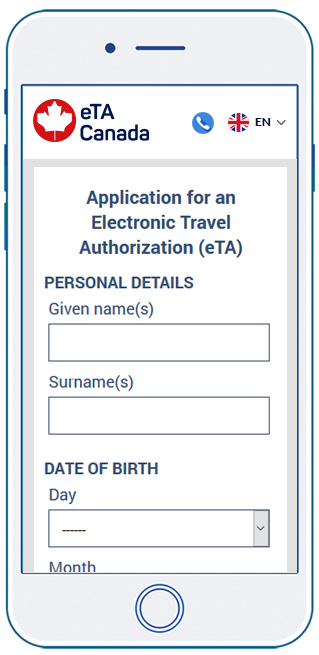 You can pay the handling charges through credit card. Rest assured your information is fully secured to us.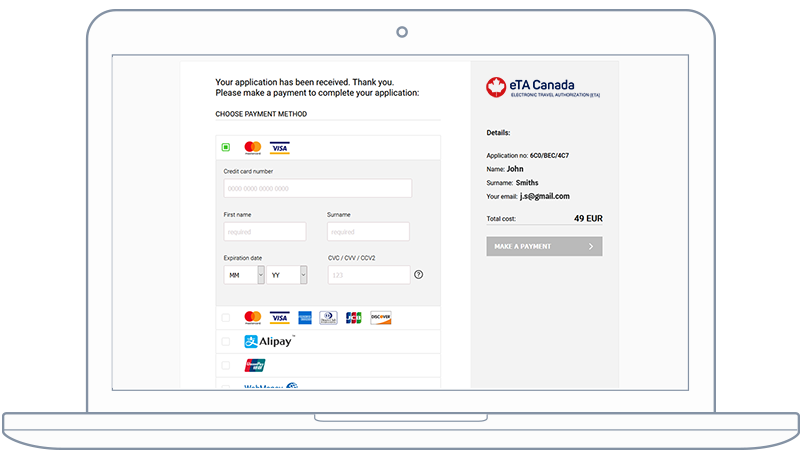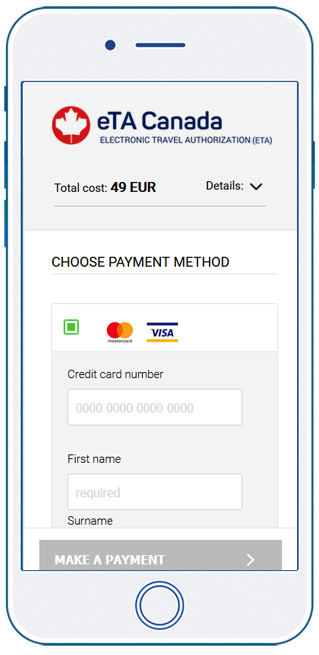 You will receive an email (approximately in 2 hours) after the payment is confirmed. After the approval of your application form, your visa will be sent to you to your email address.
Our friendly and professional support team is always happy to help. Now we want to take a look at the obtaining process of the Canadian visa.
You need to possess a valid travel documents passport. We recommend keeping the validity of your passport at least six months.
Please make sure while applying for eTA Canada you provide the origin and unique passport number and not any kind of another number like for instance the one from your ID.
To get the eTA Canada granted you will need to provide also some information about your occupation and some facts regarding your health or the amount of money you will be carrying.
These details contribute to providing the high security for you as a visitor with a Canadian visa to enter Canada and the security of the country.