Canadian Visa for Finnish citizens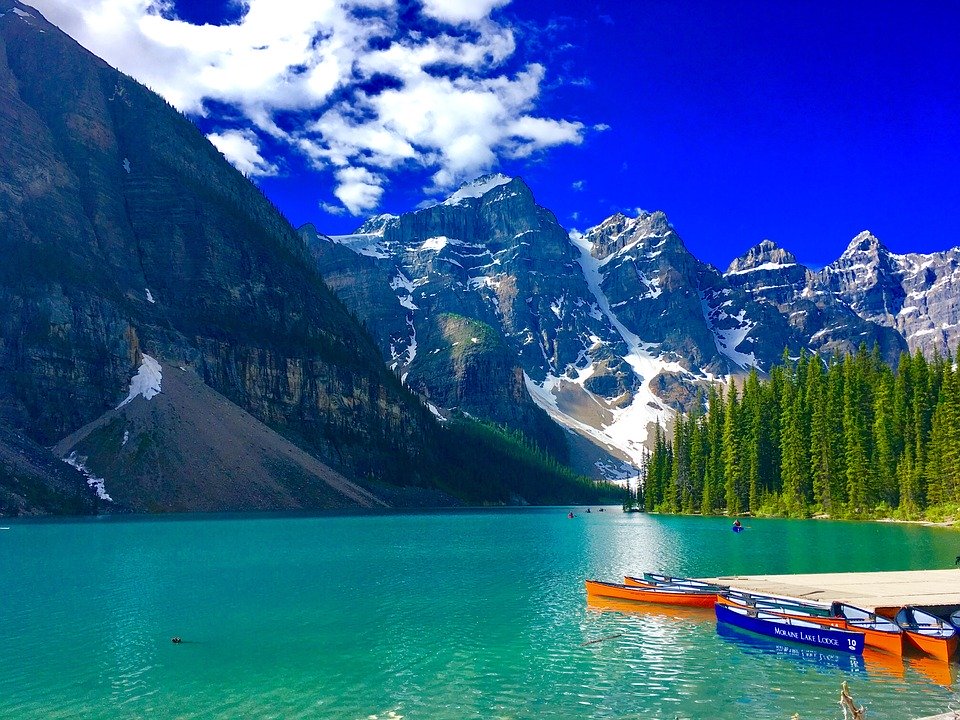 Canada is a magnificent, amazing and wonderful country, it has everything to surprise even the most experienced travelers. However, until recent times, traveling to Canada for citizens of other countries (with the exception of US citizens) was a complicated test. In most cases, this concerned problems with the preparation of documents required for entry.
Like any other modern country, Canada seeks to minimize illegal immigration. Canadian Department of Citizenship and Immigration trusted the citizens of some countries by default and allowed visa-free entry, while others have to prove their trustworthiness individually. Recently, thanks to changes in migration rules, a Canadian visa for Finnish citizens has become very accessible.
Benefits for Finnish citizens
One of the main advantages for citizens of countries of the European Union is open borders between countries. Owners of an EU passport can freely move around Europe without applying for visas and passing internal passport control. As an EU country, Finland has visa-free access to 150 countries of the world, which greatly simplifies travel planning and implementation. There is no need to spend time preparing documents, submitting them to the consulate, embassy or visa office and waiting for answers to the questions: "How long will the visa be opened?" or "whether it will be necessary after refusal to try to re-submit the documents?".
For those who have plans with a Finnish passport to enter or cross the Canadian border, there is an electronic form of the "classic" visa – eTA. The availability of this travel permit is an obligatory requirement for all foreigners who do not need to open a regular visa and who will cross the border with Canada by air.
For visa-free entry into Canada or transfer through its territory, the following requirements must be met:
You must be a citizen of a country whose citizens are exempted from a visa,
You must have relevant travel and identification documents,
You must have a valid Electronic Travel Authorization (eTA).
Electronic entry permit
As part of the development of tourism and attracting foreign investors, the Government of Canada in March 2016 introduced new rules for entry into the country, known as the Electronic Travel Authorization (eTA).
The eTA authorization is linked with the traveler's passport in an electronic database. The permit is valid for 5 years or until the expiration of the passport, whichever comes first. With current eTA permission, you can visit Canada as often as you want (for a total of up to 6 months). The information you provided is sent to the Canadian Department of Citizenship and Immigration online, and after about 15 minutes, an email with an electronic entry permit will be sent to you.
Why do you need to issue an eTA
One of the main advantages of an e-visa is that your passport stays with you. In addition, you do not need to go anywhere – quietly upload the collected documents to your personal account on the site, sitting on the couch and drinking Kotikalja. This is much nicer than the road to the Canadian Visa Office in Helsinki. The data of your application will be stored on the site for 60 days.
In addition, you can always (until the moment of sending the application) be able to check and change the downloaded information. Sometimes one mistake plays a crucial role.
eTA gives you the opportunity to visit Canada as part of
Tourist trip: The territory of Canada extends almost from the North Pole to the subtropical regions and from the Pacific Ocean to the Atlantic Ocean. Here, every adventurer will find something interesting for himself.
Business trip: Canada is one of the leaders in economic development in the 21st century. The country creates favorable conditions for start-ups and development of the business not only for its citizens but also for foreigners. Therefore, a business in Canada is much easier than in the EU.
Transit: For any traveler who needs a transfer at one of the country's airports, an eTA is required.
How to apply for a Canadian Visa for Finnish citizens online
ETA electronic authorization can be obtained independently through our website. To do this, you must:
Go to the website of the visa center https://etacanadaonline.com
Start filling out the form, this can be done 24/7
Attach the necessary documents to the form through a special button on the website
Pay for a visa. This can be done by credit card, transfer or cash. Online payment is available with a VISA or MasterCard. If you are making a bank transfer, indicate its name and account number in its purpose
Once the electronic permission is ready, you will receive it by e-mail
At the stage of preparing documents for a visa, it will seem to you that the Canadian Consulate is trying to do everything so that you change your mind about visiting this country, at some point, you will even seriously think about whether you need it at all. But only when you are in beautiful Canada you will understand why the visa requirements of this country are so strict.