Canadian Visa for Chilean citizens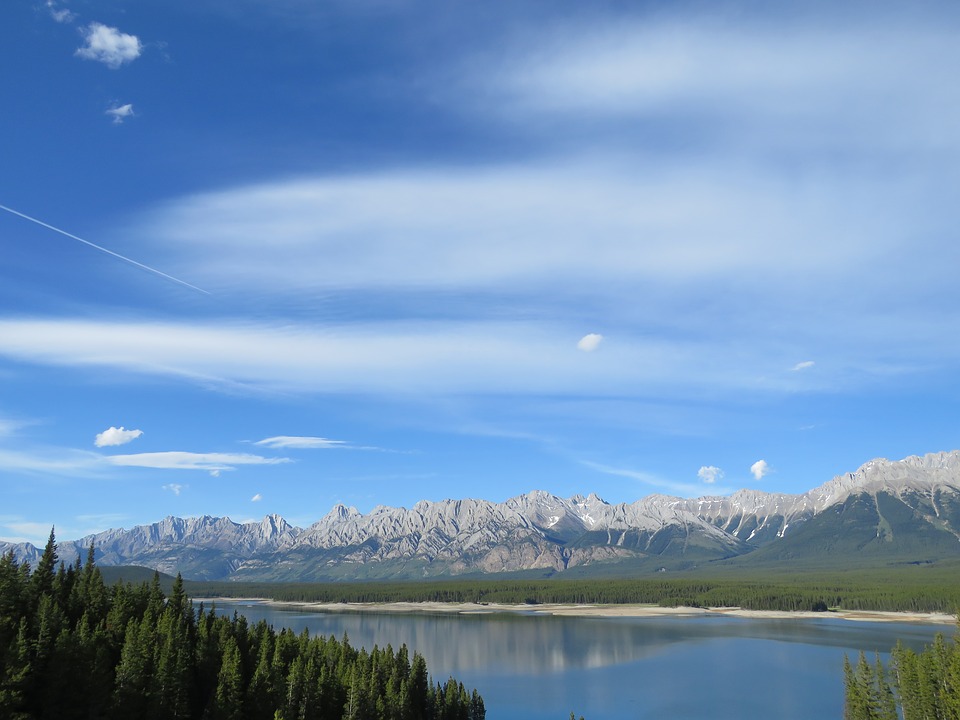 America is a huge continent, wherefrom north to south we can find a lot of landscapes and cultures. If we only focus on the north of the continent, we will find a country that is worth visiting at least once in a lifetime: Canada. Formerly a British and French colony, Canada is a multicultural country, full of life and a lot of things to do. That is why it is not surprising that year after year, it is visited by millions of tourists from around the world, willing to know all those great tourist spots that are within the country of the maple leaf.
Being the second-largest country in the world, just behind Russia, Canada keeps within its borders a vast heritage, with several of the most impressive natural wonders in the world, many of which will steal your breath just by looking at them. And thanks to this being a country that greatly appreciates nature, one of the strong points of tourism is to visit natural parks. We will also find within its borders some of the cities with the best quality of life in the world, such as Vancouver or Toronto, where there will always be something to do between museums, bars, and modern venues.
Visit Canada
As we said, Canada is one of the largest countries in the world, therefore, counting all the tourist points worth visiting can become a titanic task, but we will name here some of the essential visits when we go on vacation to the country of Maple Leaf.
This is the largest city in Canada, where many of its emblematic sites are located, such as the CN Tower. Here we can also find many bars, a great zoo, art galleries and plenty of museums, as well as a perfect historic district for all those who are history lovers.
These waterfalls located on the border between Canada and the United States are one of the essential tourist points of the maple leaf country. Measuring more than 64 meters high, they are a landscape that could steal anyone's breath and can be visited both in summer, when the water runs freely, and in winter, when the falls freeze.
One of the most important cities in Canada, with a cosmopolitan atmosphere that attracts visitors from all over the world. With remarkable parks and places like Chinatown, this city is one of the obligatory points when visiting Canada.
How to enter to Canada
These are just some tourist spots that we can find in Canada, however, we still need to name emblematic cities such as Quebec, Montreal, Ottawa or Calgary.
Certainly, this is a country where the options are endless and it would take us a long time to explore everything, therefore, if you want to visit Canada, we can do nothing but congratulate you, since you will be making an excellent decision to enjoy your vacation. But before you pack, it is important to know what the immigration policy of the country you want to visit is, since Canada is one of the North American countries, it has a slightly more rigid immigration policy than other regions of the world.
When we talk about immigration policy, we refer to what are the requirements to enter the country you want to visit. And although visiting Canada is not as difficult as its neighbor in the south, if it is necessary to request a permit to enter the country. And the difficulty of applying for this permit will vary depending on your country of origin. Let's see now what the situation is for Chilean citizens.
Canadian visa for Chilean citizens
Canada keeps various visa systems depending on what you want to do within the country. Obtaining a visa is a somewhat complicated process, but luckily, citizens of some nationalities have the benefit of applying for a different permit. A permit that does not keep so much difficulty in the process and that is faster than the visa application, we are referring to the ETA.
The ETA or Electronic Travel Authorization is a benefit that exempts citizens of some countries from being able to apply for a normal visa, which is a bit cumbersome process. The ETA, on the other hand, is a short process, of short duration and of few requirements, which will guarantee a simple application to enter Canada.
But as it is a benefit, not all countries in the world can request an ETA to enter Canada https://etacanadaonline.com. But luckily, for Chilean citizens, Chile is among the countries that can be chosen to request an ETA, therefore, traveling to Canada for Chilean citizens is not such a complicated process, it is only necessary to request this permit and now is, but the question is: How to apply for it?
How to get a Canadian visa for Chilean citizens?
Requesting an ETA to enter Canada is a simple process for which you only need to have a valid passport at hand for at least six months from the moment you plan to enter the country, a debit or credit card that allows online payments and the desire to travel to Canada. Finally, to ensure that the ETA is approved, it is necessary to provide extra information about your occupation, the amount of money that you plan to take to the country and your state of health, since, being a country in North America, you take great care of Its Borders but with these procedures, you can get your Eta to enter Canada.
And in the best place to request it is at https://etacanadaonline.com, where you will have the help of professionals who at all times will be advising you to make the process as simple and satisfactory as possible. After completing the previous procedure that should not last more than 15 minutes, in just a matter of 72 hours, you will get your Eta to travel to Canada.
So if you are a Chilean citizen who is planning to travel to Canada, the best thing you can do to simplify the procedures of your trip is to contact https://etacanadaonline.com, which will be very helpful during your ETA application.