Canadian visa for Brazilian Citizens – eTA Visa Online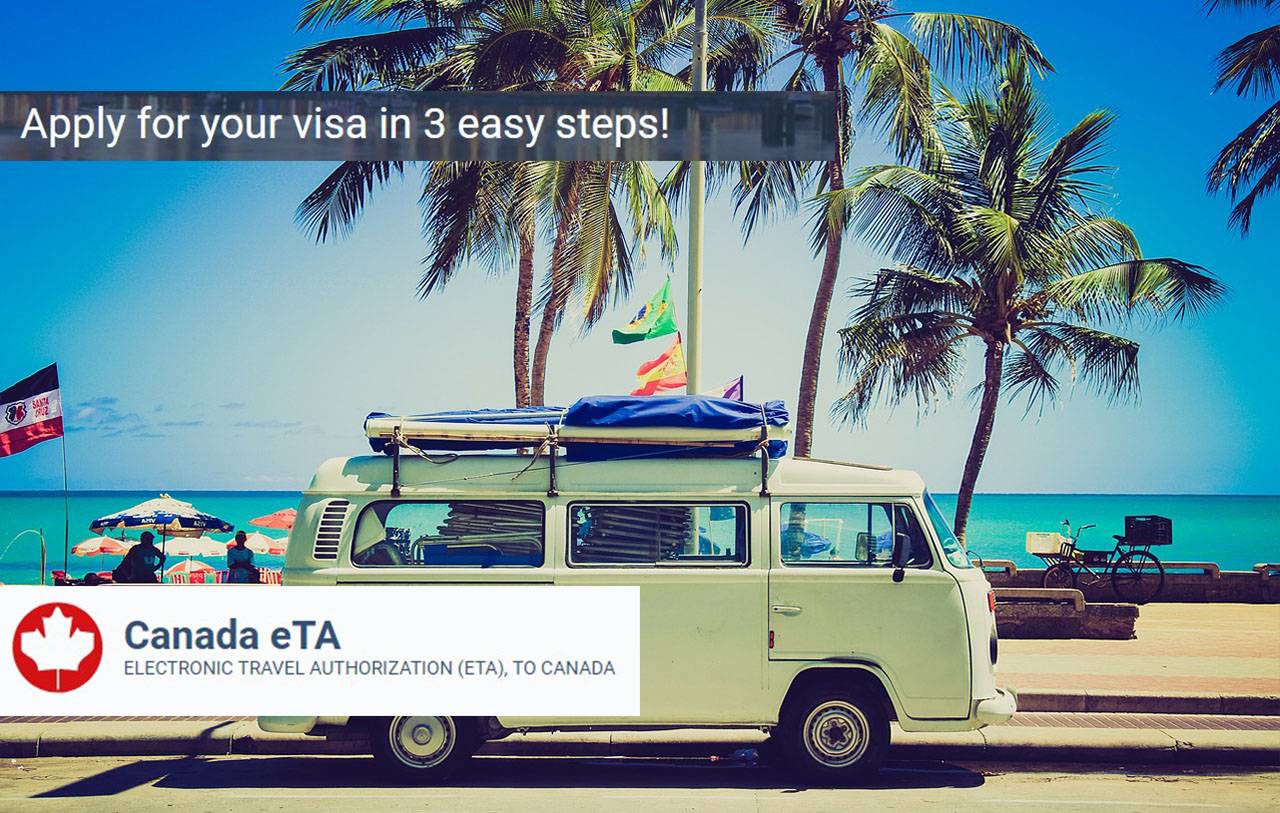 If you are a Brazilian citizen and you want a Canadian electronic visa then there is good news for you because you can now easily apply online for your Canadian electronic visa.
When planning a journey you need not worry about your visa to Canada because you can easily apply the eTA visa for Canada abbreviated as Electronic travel authorization visa.
NOTE! Brazilian citizens can apply for an eTA if they met one of the following condition:

☑ being a US Permanent Resident (holding a Green card)

☑ holding Canadian Visa in the past 10 years

☑ currently holding US nonimmigrant visa
About Canadian Electronic Travel Authorization (ETA) for Brazilian citizens
Brazilian citizens traveling to Canada for different purposes like business meetings, tourism, or medical treatment require a visa to travel within the country.
Visitors can get their visa online within a few minutes just by some simple steps.
The online visa application process is quick and very straightforward.
One just needs to give their basic personal information to get the approval.
Canadian visa requirements for Brazilian citizens
Visitors who have held a Canadian visa for last 10 years or who currently hold a US non-immigrant visa are eligible to apply for the electronic Canadian visa.
A Canadian visa requirement for Brazilian visa requirements is very simple.
The process is not complicated at all and very easy to operate.
One just needs to share their basic information like full name, age, marital status, and other details.
Once you fill the form, your work is done and you get the approval within a few minutes of your application.
How to apply for Canadian visa eTA from Brazil?
Brazilian citizens who wish to visit the country for different purposes are required to follow some steps to apply for the Canadian visa.
Step – 1
The first step of the process is to visit the website etacanadaonline.com for the best information and apply for your visa.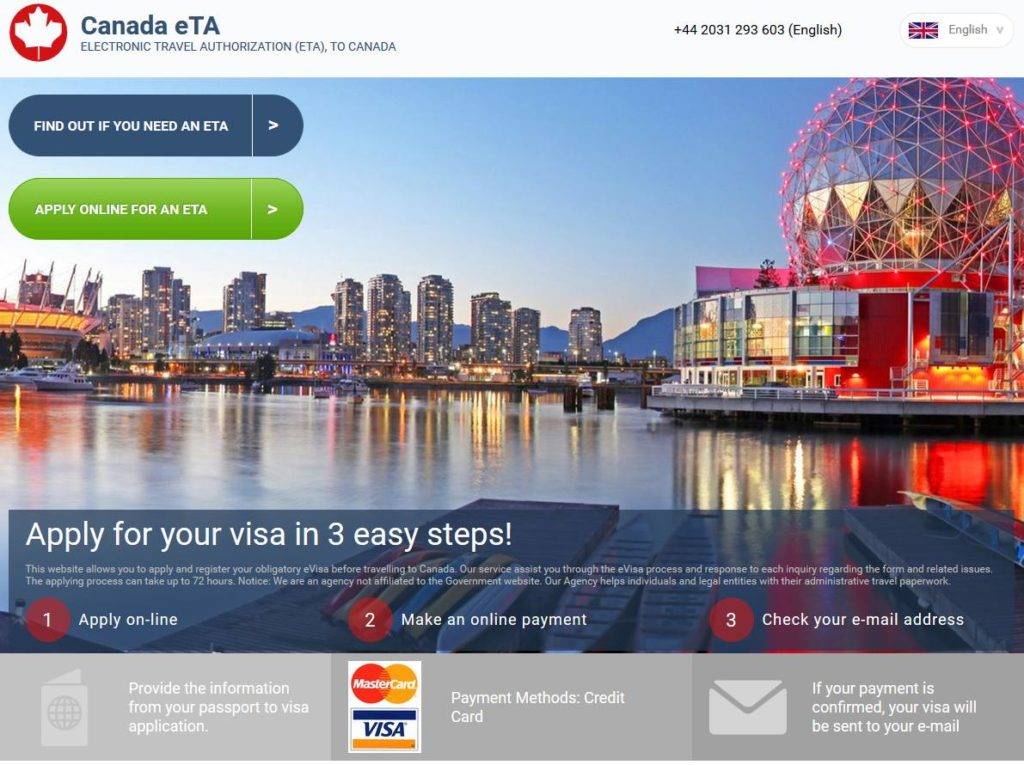 Now a button will be popped out on your screen saying "Apply online for an eTA".


Click on the button to start with the application process.
Just as you click the application, the application process will be opened on your screen.
Step – 2
Now you can see the application is in front of your computer screen.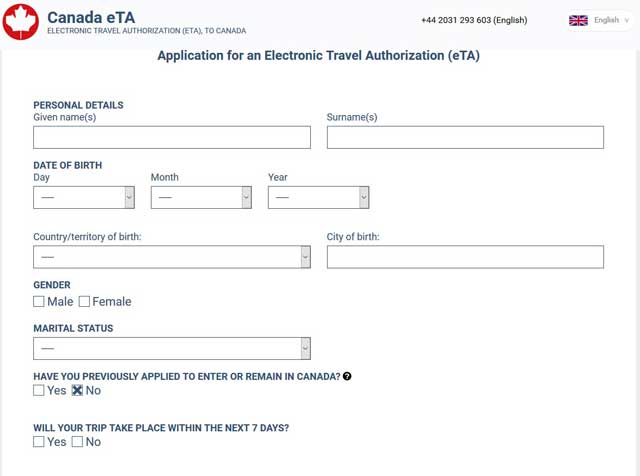 Be ready with all the essential documents like your passport, email address for the confirmation mail, credit or debit card to make the payment and most importantly an internet connection.
The application form will ask for a few questions such as your full name, date of birth, marital status, and the reason why are you planning to visit the country and many more questions.
Step – 3
Once you have completed filling all the necessary personal information, cross-check it once again to prevent any mistake and click on the confirm button to save your information and proceed to the next step.
Once you submit your form then you are redirected to the payment part.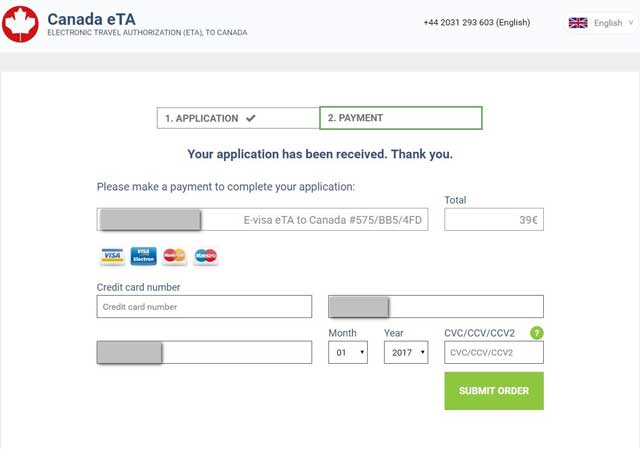 You can make the payment through your credit card or debit card.
Once your application is received, you're all the personal details are treated as private data.
Step – 4
After your payment part is done, you will receive an e-mail on your e-mail address as a confirmation as the approval of your electronic visa.
You may be contacted by the authorities is you have filled anything wrong or done any mistake.
Do Brazilian citizens need an eTA visa for going to Canada?
Yes, Brazilian citizens do need an eTA visa for visiting Canada for many purposes like tourism, business purpose, and any health-treatment purpose.
For the visa application, you must be a full Brazilian citizen.
How much is an eTA visa for Canada from Brazil?
The electronic travel authorization visa is very inexpensive; it will cost you just 39 EUR and only takes just few minutes to complete the process.
Types of Canadian eTA visa
A visitor visa for Canada from Brazil: A visitor visa is for the citizens of Brazil who visit the country to visit someone or for a business purpose.
Canadian tourist visa from Brazil: The visitors who wish to visit the country for tourism purpose as a tourist applies for a tourist visa from Brazil.
Is eTA Canada visa required for children of Brazilian Citizens?
Yes, this visa is required for children Brazilian citizens and you need to fill the form separately. You will fill the form on the behalf of your child as a parent/guardian.
How long in advance should Brazilian citizens apply for eTA Canada?
This electronic visa does not take many numbers of days to give you the approval of your visa.
You can apply 72 hours in advance, though you get the visa within 15-20 minutes on a safe side, you can apply the visa 72 hours before your departure date.
How long can Brazilian citizens stay in Canada using eTA visa?
The Canadian electronic visa is valid for 5 years after the date of issue.
This means you can enter anytime in the country within 5 years and stay as long as 180 days each time you visit the country.
Do Brazilian citizens need a printed copy of the Canadian eTA?
Let me tell you that you need any printed copy of the visa because it automatically gets linked to your passport; you just need to carry a valid passport.
Can Brazilian citizen work in Canada on the eTA visa?
Brazilian citizens are allowed to work till the duration of 180 months, but after that, if they wish to work then need to apply the work permit of Canada to continue their stay.
Can Brazilian citizen study in Canada on the eTA visa?
Brazilian citizens can study in Canada if their duration of your course is just 180 months. If more than that they need to apply for the study visa, as soon as they get their visa they board the flight.
What is a Canadian eTA processing time?
The visa processing time is very less unless any mistake or incorrect information has been filled by the applicant.
You get the approval within15-20 minutes via email.
Does Brazilian citizen need to have a flight ticket or hotel voucher before applying for eTA Canada?
No, specifically you do not need any kind of flight ticket or hotel voucher beforehand to apply for the visa.
If you have then it's well and good but it's not compulsory at all.
Conclusion
We have discussed all the major points of eTA for Brazilian citizens, you can very easily apply for the visa with us.
We will be more than happy to help you in every possible way we can.