Canada Business Visa – Application Form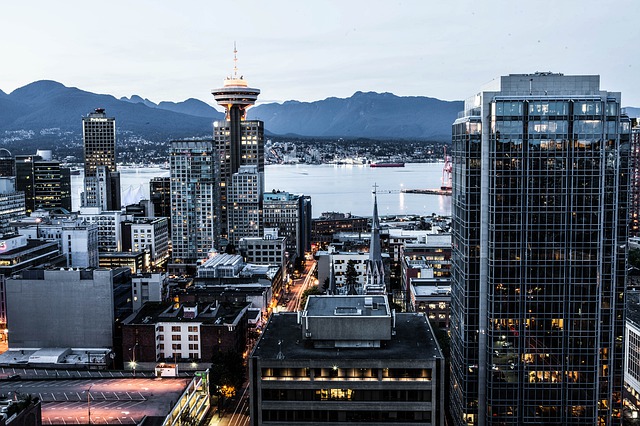 Since May 2016 travelling to Canada is easier than ever before. Whether you need to visit Canada for tourism or business purposes.
Residents of the eligible countries can cross the Canadian border using eTA. ETA (Electronic Travel Authorization) is an electronic visa directly linked to your passport.
If you have to attend a business meeting, or a conference in Canada, apply for eTA in less than 15 minutes.

What is eTA to Canada?
Electronic Travel Authorization enables tourists from many different countries to enter Canada. You can find out if your country is one of the eligible for eTA ones here https://evisa.express/en/canada.
ETA is valid for 5 years from the issuing date, or until your passport expires. With this e-visa permit you can travel to Canada multiple times within the 5 year validity period. However, one stay cannot exceed 6 months at a time.
All you need is a valid passport, an active e-mail address, and a stable internet connection. With any working device, you can fill in the application form in just a few moments.
ETA to Canada costs 49 Euro, and the processing time takes maximum of 72 hours. Though, an average processing time to Canada is 16 hours. This time may vary if you need to send in some additional documents when your situation is unclear.
How can I apply for an eTA to Canada?
The regular process of obtaining a common Canadian visa is a dull path. When you are excited about travelling soon, the last thing you would want is stressing about getting a visa. Thus, we want to guarantee an easy access to the platform where you can apply for the Canada Visa.
Now you are in the right place to get your Canada Business Visa, in three, effortless steps.

Please, check the following instructions:
Click on the green button "Apply online for an eTA" on our page and fill an online application form.
While filling the application form, make sure that your information is completely right, your passport, ID card, and your credit or debit card.
The Payment: The handling charges can be paid by a credit card, or debit card, or any other method of payment available.
Check your e-mail. Once your payment is registered, you will receive an e-mail with a confirmation number. You can use that number to check the status of your eTA while it is processing. Within the next 72 hours, you will receive eTA onto your e-mail address.
Make sure your passport will be valid throughout your whole stay in Canada.
If you look for a visa that will enable you to make your business trip to Canada happen, wait no more, apply online for eTA!
Should you have any questions do not hesitate to contact our customer service at support@evisa.express.
We are ready to help you and assist you with every step of the process.
Remember that eTA is suitable for business purposes, such as a business meeting or a conference; however, this is not suitable for earning money.